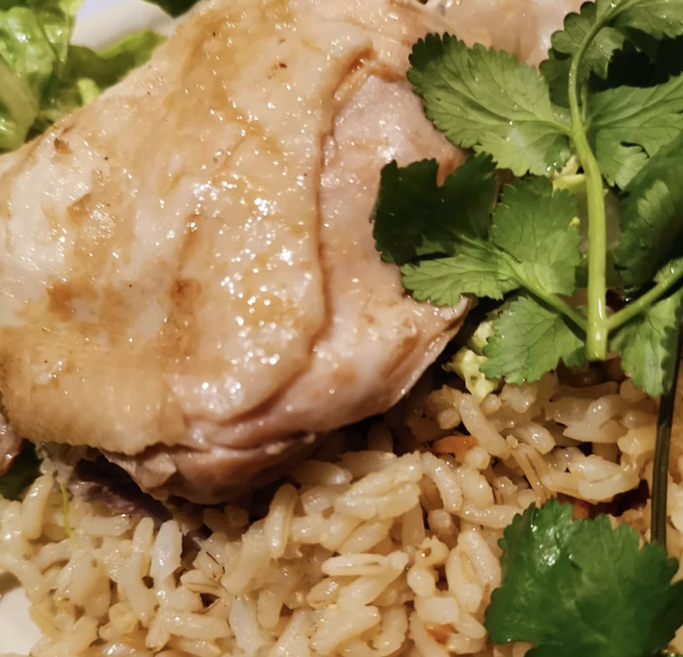 Hainanese Chicken Rice (Brown Rice) by Buffalo IH Smart Cooker
Ingredients: 

Chicken Maryland 2 pieces

ecoBrown Steam Brown Rice 3 cups

Chicken Stock 4.5 cups

Oil tbsp

Salt 1 tsp

Lemon grass 2 stalks

Chinese wine 1 tbs

Sesame oil 1 tbs 
Paste (Blended):
Shallot 2 pieces
Garlic 3 cloves
Spring Onion 1 piece
Coriander Stem i stalk
Steps:

Clean and marinate the chicken with Chinese wine and sesame oil for half an hour.

Choose 'Steam' function on Rice Cooker, then add in oil.

Add in blended paste, saute till fragrant. Add in rice, water, salt and lemon grass, mix well.

Put in the steam rack, add in marinated chicken on the steam rack, close the lid.

Cancel the 'Steam' function, choose 'Grain Rice' function, press start to cook.
Note: If you are using 3 cups of Jasmine rice, you will only need 3 cups of Chicken stock.