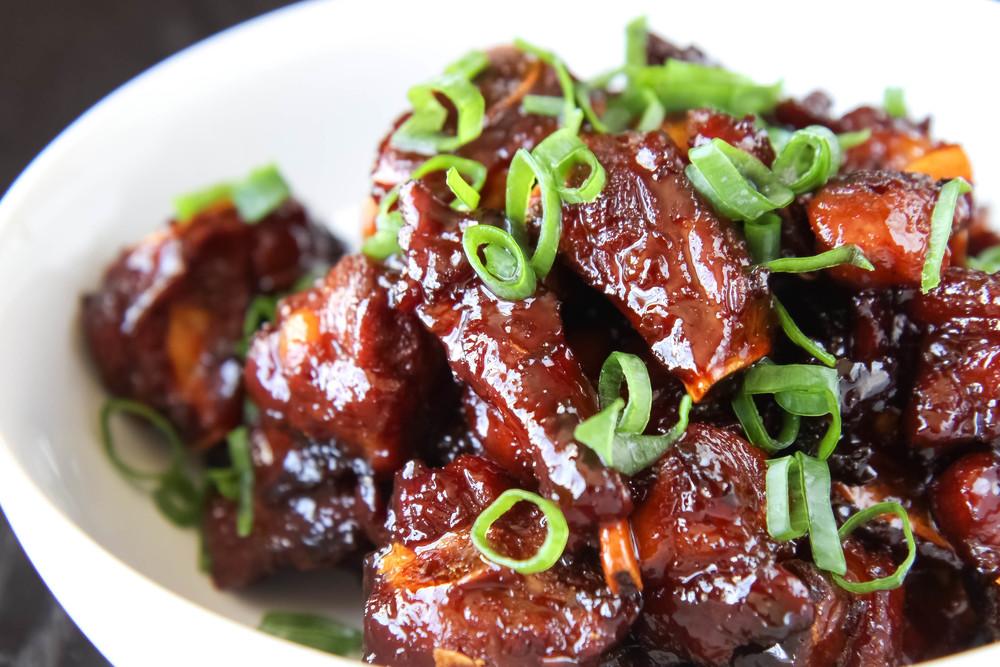 Vietnamese Spare Ribs by Buffalo IH Smart Cooker
Ingredients:

Spare Ribs 600g

Plum Sauce 2 tbsp

Tomato Sauce 1.5 tbsp

Dark Soy Sauce 1 tbsp

Sugar 2 tbsp

Rice Vinegar 3 tbsp

Garlic (Chopped) 1 tbsp

Chili (Chopped) 0.5 tbsp

Galangal (Chopped) 1 tbsp

Lemon Grass 2 pcs

Water 4 tbsp
Method:

Clean and drain the spare ribs.

Marinate the spare ribs with all seasonings for 2 hours.

Add in all ingredients into the IH Smart Cooker.

Choose "Steam" function, and cook for 25 minutes.