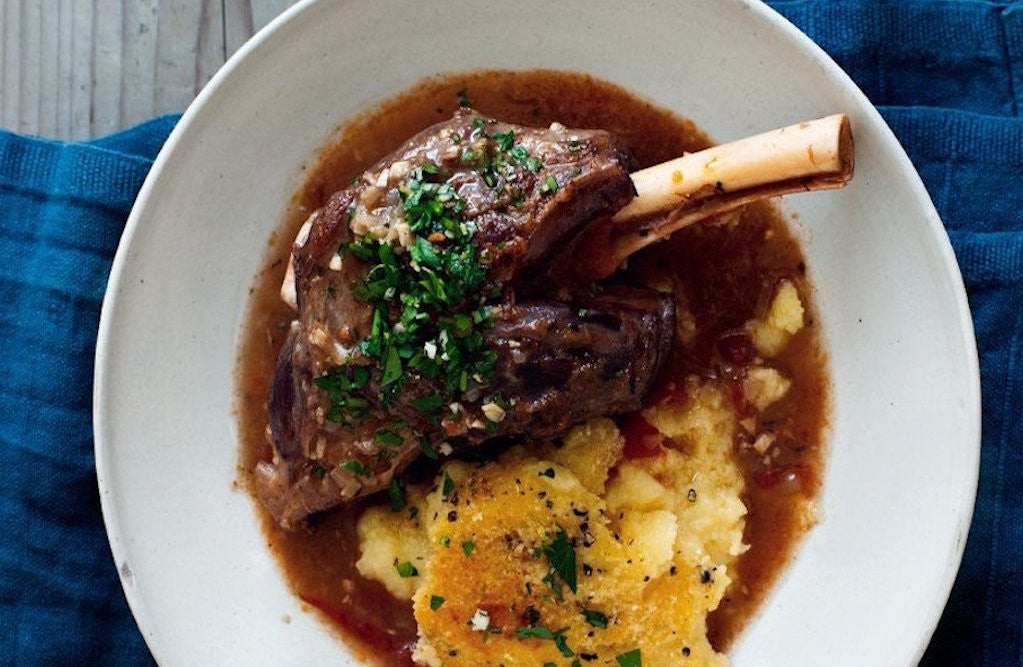 Braised Lamb with Reddish Cheese
Ingredients :
| | |
| --- | --- |
| A | |
| Lamb leg steak |  600 g |
| Reddish cheese | 2 pcs |
| Dried chillies (sectioned) | 5 |
| Onions (cut into triangles) | 2 |
| Garlic cloves | 8 pips |
| Fresh ginger | 4 slices |
| Boiled eggs | 4 |
| Water | 600 ml |
| B | |
| Light soy sauce | 1 tbsp |
| Shaoxing wine | 1 tbsp |
| Cornstarch | 1⁄2 tbsp |
| C | |
| Cinnamon stick | C 1 |
| Cloves | 6 |
| Crushed pepper corn |  1 tsp |
| Cumin | 1 tsp |
| D | |
| Salt | 1⁄2 tsp |
| Dark soy sauce | 1 tsp |
| Light soy sauce | 1 tsp |
Method:
1. Cut lamb into pieces, blend in marinade B and keep aside for 4 hours.

2. Heat up 3 tbsp oil in the 32 cm Function Series Perfect Cooker at 220 °C for 90 seconds then sauté the dried chillies, onion, garlic, reddish cheese and ginger slices till fragrant.

3. Blend in spices C and lamb, stir fry until fragrant and the meat colour changes. Pour in water , boiled eggs and seasoning D. Bring to boil, then reduce to low heat 120 °C/90 °C and simmer for 40 minutes or until the lamb is tender and the sauce thickens. Remove from heat and ready to serve.