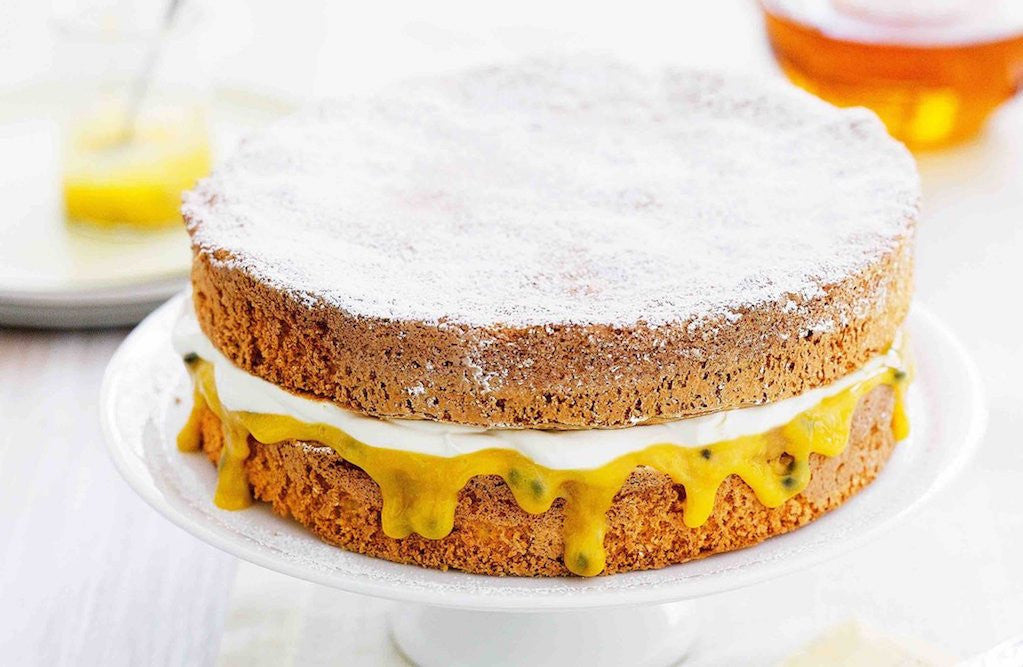 Passion Fruit Cake
Ingredients
| | |
| --- | --- |
| A | |
| Butter | 230g |
| Caster Sugar | 180g |
| B | |
| B class egg | 5 |
| C | |
| Self- rising flour |  250g |
| Baking powder | ½ tsp |
| D | |
| Fresh milk | 100ml |
| Passion fruit vinegar | 50ml |
| Vanilla Essence | 1 tsp |
| E | |
| Poppy seeds | 50g |

Method:
1.Using the Mix Master whisk Ingredients A till fluffy, add in Ingredients B,and whisk till it thickens.

2. Pour in Ingredient C to A mixture (method 1) and mix well, then add in ingredient D and E mix it.

3. Slightly brush butter on the SMART COOKER inner pot then pour in the mixture into the pot, close the lid, select "CAKE" function, press start to bake.