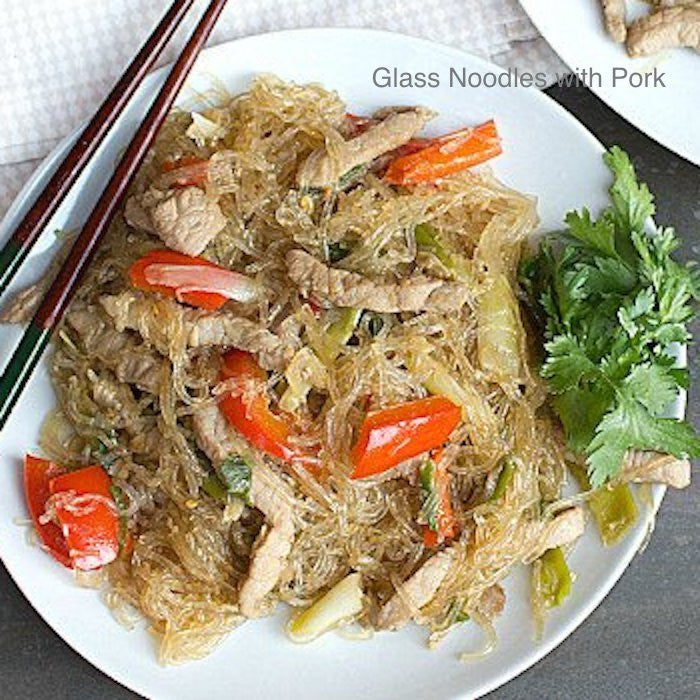 Glass Noodles with Pork
Ingredients:
| | |
| --- | --- |
| Glass noodles |  4 bunches |
|  Chopped garlic | 1 tbsp |
| Minced pork | 100g |
|  Chopped chilli |  1 tsp |
| Chilli oil |  1 tbsp |
|  Chopped ginger |   1 tsp |
| Sesame oil |  1 tbsp |
|  Chopped spring onion |  1 stalk |
| Chopped coriander | tbsp |
Seasoning:
Soy Bean paste

 2 tbsp

Soy sauce

 2 tbsp

Sugar

1tbsp

Water

 

 250ml
Method:
1. Soak the glass noodles in water for a while。

2. Select the "Steam" function to heat up chilli oil in pot and sauté minced pork until half set, then add in chopped garlic, chilli, ginger and spring onion and stir-fry until fragrant.

3. Pour in seasoning and stir well. Then close the lid and simmer for 2 minutes.

4. Lastly, add in chopped coriander and sesame oil and mix well. Dish up and serve hot.