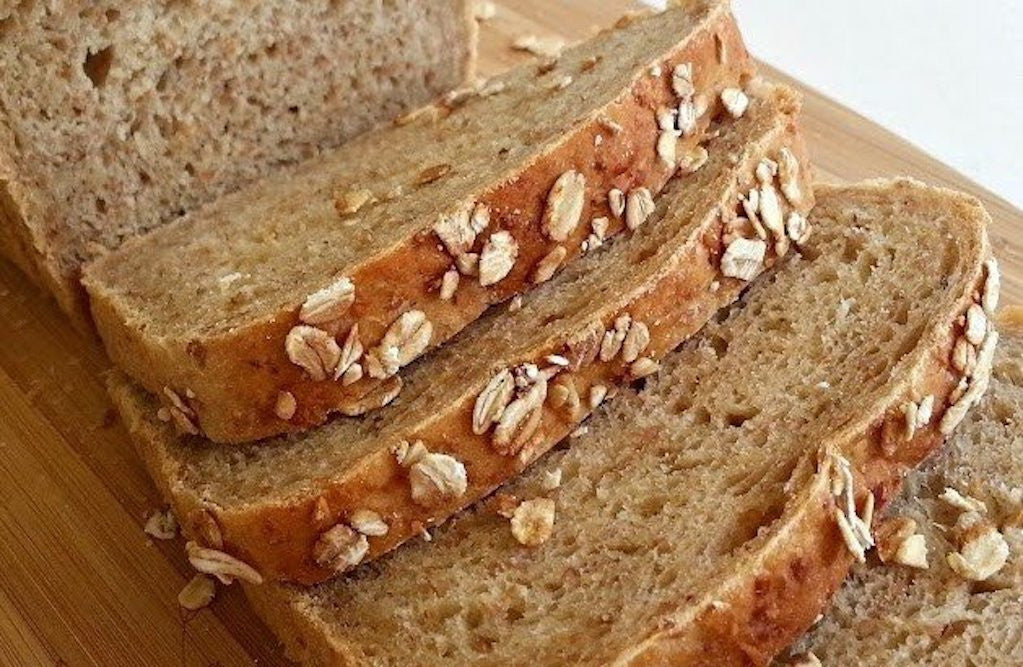 Multigrain Bread
Ingredients A:
| | |
| --- | --- |
| Multigrain flour | 100g |
| High gluten flour | 400g |
| Milk powder | 50g |
| Caster sugar | 80g |
| Salt | 1/3 tsp |
| Instant yeast |  10g |

Ingredient B:

Ingredients C:
| | |
| --- | --- |
| Butter | 65g(Melted) |
| Raisins |  60g |

Method :
1. Use the MIX MASTER, mix all ingredients A.

2. Mix the egg with low fat milk, then pour into the MIX MASTER.

3. Use low speed ( level 1) to mix for approximately 15 minutes till the mixture become thicken.

4. Add the melted butter into the mixture, mix for another 10 minutes until the butter mixed well with the dough, then add in raisins.

5. Take out the dough and place it into the SMART COOKER inner pot, wrap it with cling wrap and allow it to rest in room temperature for up to two hours till it rises into double the size.

6. Remove the cling wrap and select CAKE function, set baking time to 1 hour and press start.