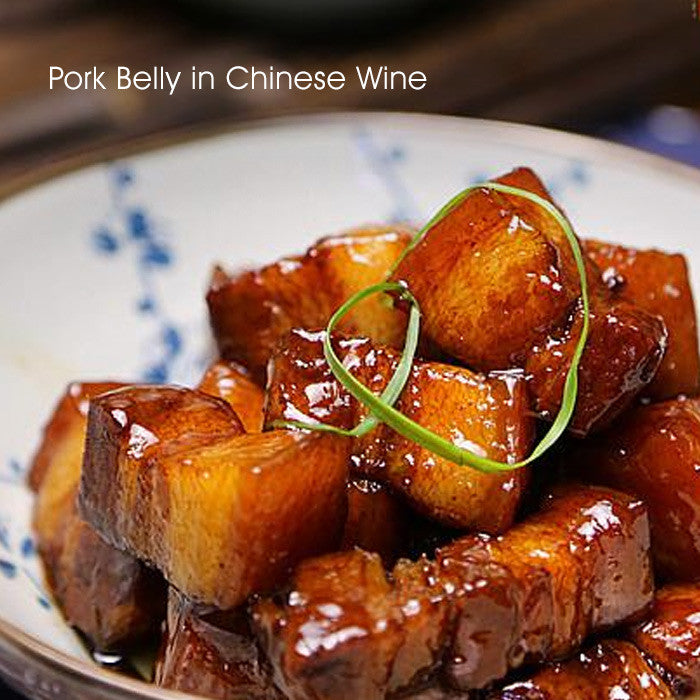 Pork Belly in Chinese Wine
Ingredients:
| | |
| --- | --- |
| A | |
| Pork belly | 600 g |
| Spring onion | 2 stalks |
| Ginger | 3 slices |
| B | |
| Shaoxing wine | 250 ml |
| Rock sugar |  60 g |
| Light soy sauce | 100 ml |
| Water | 80 ml |
| C | |
| Corn flour + water (for thickening | 1 tsp |

Method:
1. Blanch meat in boiling water, wash and then thickly slice.

2. Place meat slices in Smart Cooker, add in spring onion, ginger slices and seasoning B, mix well.

3. Select "Steam" function, and cook for 30 minutes.

4. Thicken the sauce with cornstarch solutions and ready to serve.