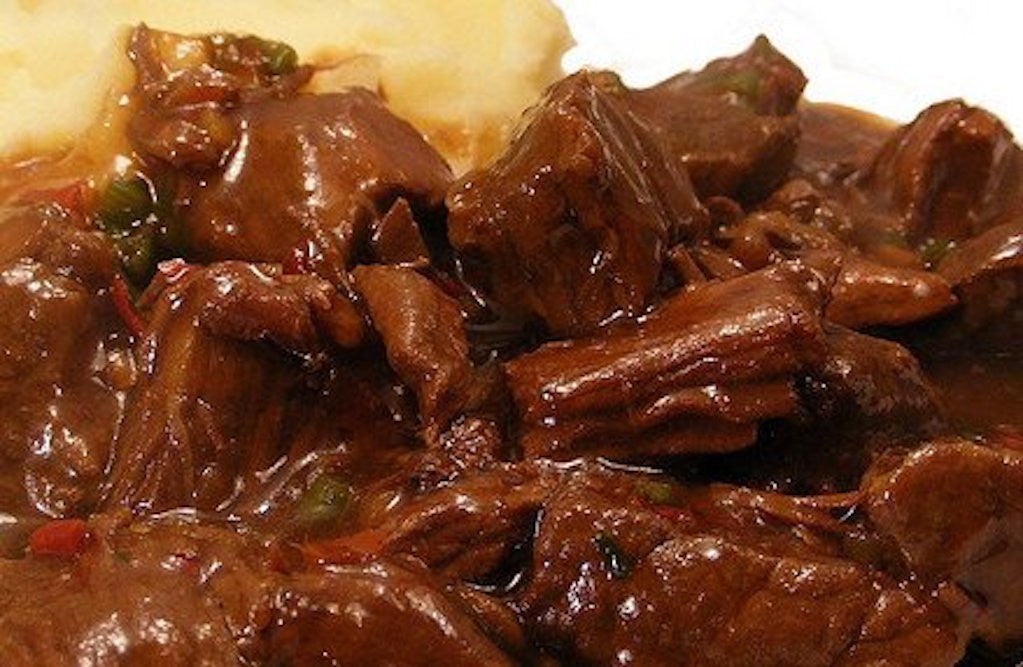 Braised Beef
Ingredients :
| | |
| --- | --- |
| Beef | 500gm |
| Carrot | 1 |
| Radish | 1 |
| Spring onion | 2 |
| Ginger | 3 slices |
| Chili |  1 |
| Water | 4 cups |
| Oil | 1 tbsp |
Seasoning:
| | |
| --- | --- |
| Rice wine | 1 tbsp |
| Salt | 1 tsp |
| Soy sauce | 3 tbsps |
| Black soy sauce | 2 tbsps |
| Rock sugar | 1 tbsp |
| Multipurpose spice pack |  1 pack |

Method :

1. Rinse the beef, boil for 10 minutes, cool the beef by putting it into a bowl of cold water and then cut into small pieces.

2. Remove the carrot and radish skin and cut into pieces. Spring onions cut into 4cm length, slice the ginger and chilies.

3. Heat up 2 tbsps of oil by using "STEAM" function, add in spring onion, ginger, chilies and beef. Stir fry until fragrant then pour in some rice wine. Lastly, add in carrot, radish, water and seasoning mix well , and then close the lid.

4.Remain steam function, adjust cooking time to 1 1/2 hour.