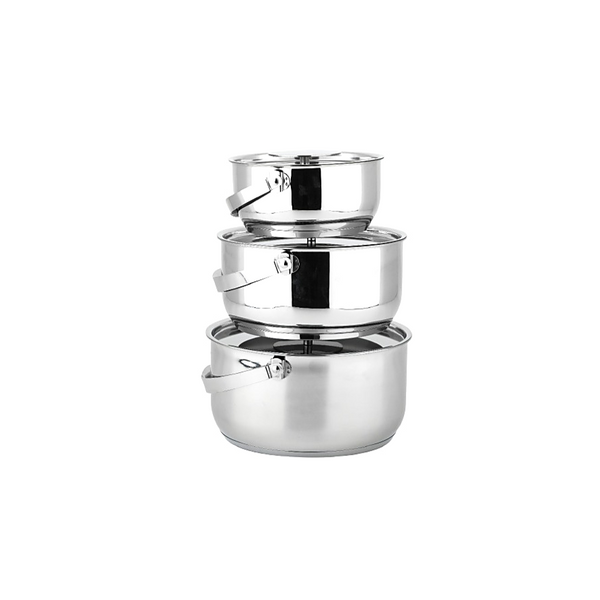 Buffalo 3 Pcs Stainless Steel Pots
Features
Buffalo 3pcs stainless steel pot set
Pot Size: 16cm / 20cm / 22cm or 1.4L / 2.9L / 4.1L
Can be used for gas stove, electric stove, induction cooker and ceramics.
Buffalo Cookware manufactured with the highest-grade surgical stainless steel and metal alloys.
No hazardous enamels or toxic coatings to achieve a non-stick surface.
A unique buffing technology that makes Buffalo Clad stainless steel surface extremely durable and scratch resistant.

Buffalo Cookware designed for high-efficiency heat conduction, to prevent up to 30% heat loss.
Product Specification
Material : SUS 304 Stainless Steel with Aluminum and SUS 430 Stainless Steel (Base)

Lid : SUS 304 Stainless Steel
 Made in China 
Save
Save