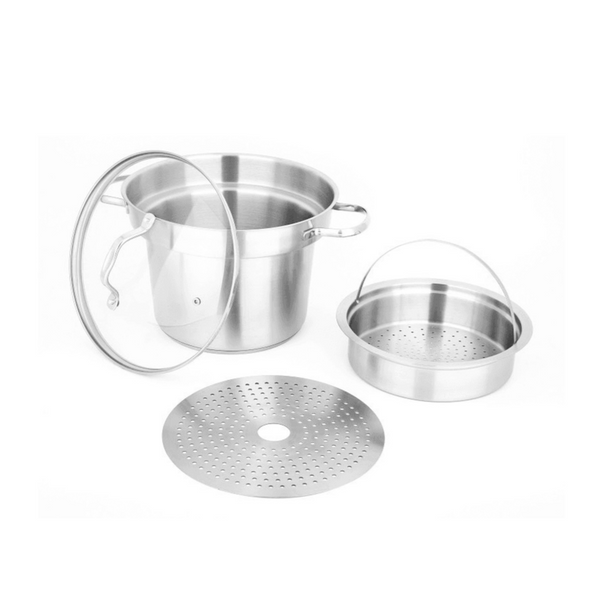 Buffalo 28cm Multi Function Pot
Buffalo 28cm Multifunction Pot

Water Capacity: 9.1L
Diameter: 28cm

This set includes a lid cover with glass window, steamer plate & Steamer Rack. Made from SUS304 food grade material. Can be used for cooking various meals of soup, hot pot, steaming food and many more. This steamer pot is compatible with various cooking stoves. Such cooking stove includes, Gas Stove, Electric Stove, Oven Stove and lastly is Induction Stove.
Made in China 
Save
Save