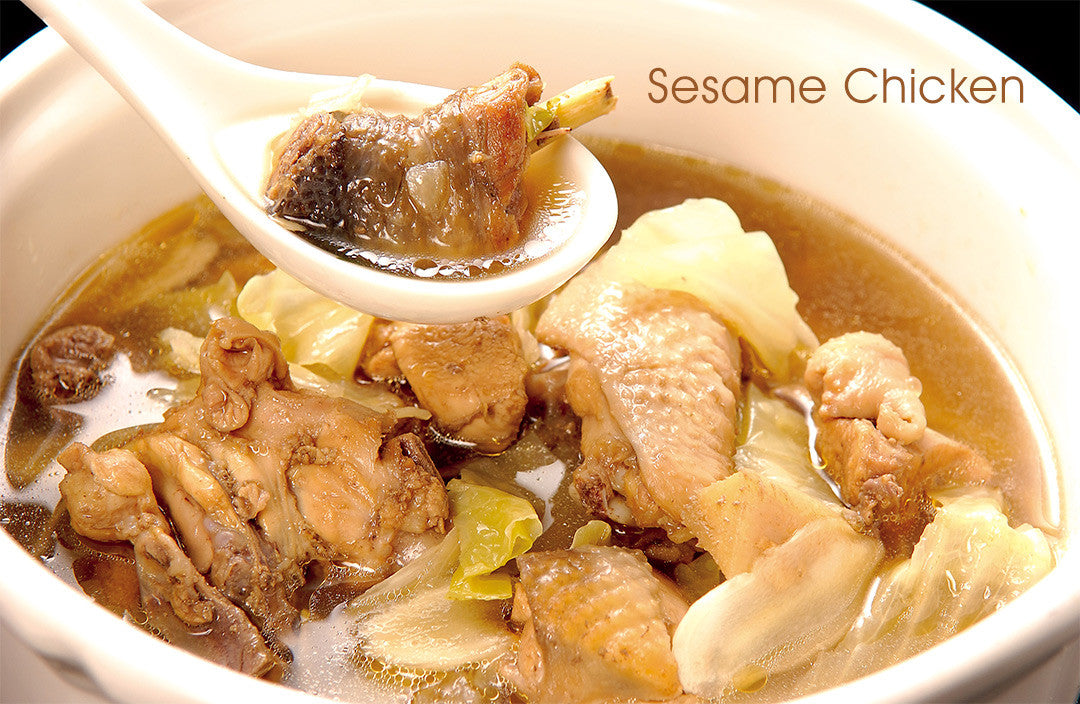 Sesame Chicken
Ingredients:
| | |
| --- | --- |
| Boneless Chicken Drumstick  | 3 |
| Red Dates | 5 grains |
| Wolfberry | 1 tbsp |
| Fungus | appropriate |
| Ginger | 40g ( thinly sliced) |
| Black Sesame Oil | 3 tbsp |
| Chicken bouillon powder | 2 tsp |
| Rice Wine | 300ml |

Method:
1. Clean the drumstick and cut into bite-size pieces, set aside.

2. Remove the red dates seed, quick rinse the wolfberries, soak the fungus then cut the hard part, set aside.

3. Heat up the SMART COOKER using "STEAM" function, put in the thinly sliced
gingers stir fry it till it curl up and dry, then add in sesame oil and sauté till fragrant.
Add in the chicken and stir fry, then add in red dates, wolfberries, fungus and rice
wine.

4. Close the lid and continue cooking with the "STEAM" function till time is up.